Queen Mary's Lemonade
Ingredients:
½ cup Bush Tea* (can substitute traditional unsweetened iced tea)
4 cups lemonade**
½ cup 3 Queens Gin
Lemon slices for garnish
Instructions:
Pour tea, lemonade and 3 Queens Gin into pitcher, cover and chill. Pour chilled over ice into 8 highball glasses. Garnish with lemon.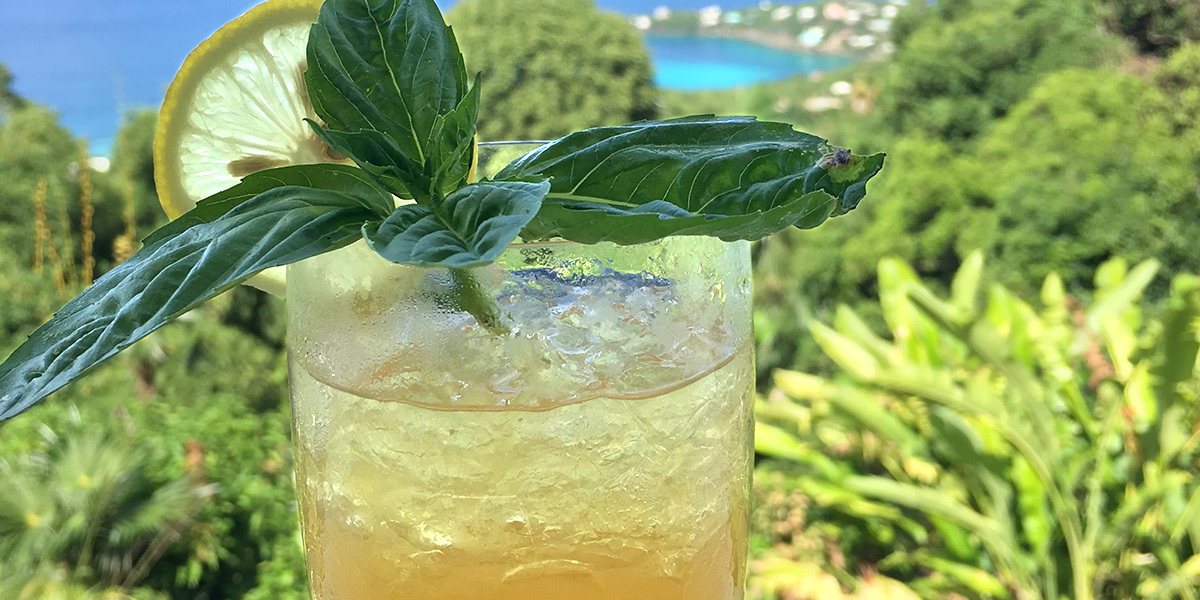 *Bush Tea Recipe:
2 parts fresh basil
2 parts dried lemongrass
2 cups boiling water
Pour boiling water over basil and lemongrass. Let steep for 5 minutes. Strain.
**Lemonade Recipe:
2 cups lemon juice (about six lemons)
1 cup raw sugar
6 cups water
Stir sugar with 1 cup water in sauce pan. Heat and stir often until sugar dissolves and turns to syrup. Combine syrup with lemon juice and remaining water, stir and chill.