Virgin Islands Craft Distillers is the true spirit of the Virgin Islands
– made from the finest ingredients and crafted to perfection with great attention to detail and authenticity.
We are constantly in the pursuit of perfection and paradise in every sip.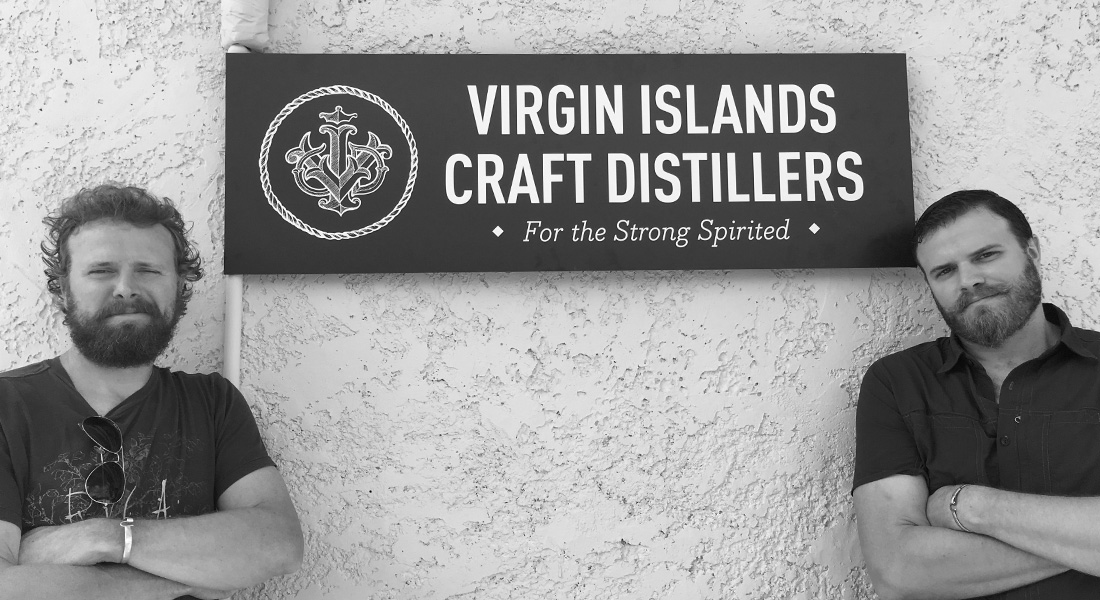 Virgin Islands Craft Distillers is a family affair. John Brugos was invited to the island of St. Thomas to work as a chef and like most people who visit this beautiful place, he fell in love the second his feet sank into the sand. John sent a message in a bottle back to his brother and serial entrepreneur Joe who followed in his footsteps to join him in paradise. The combination of their culinary background and entrepreneurial spirit is the family's recipe for success.
The Brugos brothers have been living the island life for many years now – a laid back lifestyle all about savoring the moment. John and Joe live on island time, but it's never slowed them down. Together, they are constantly refining and distilling fine spirits that capture the essence of the Virgin Islands – enabling others to preserve the taste of adventure and revisit the island again and again.
"We do this because of our passion for craft and our desire to share with the world the spirit of the place we call home."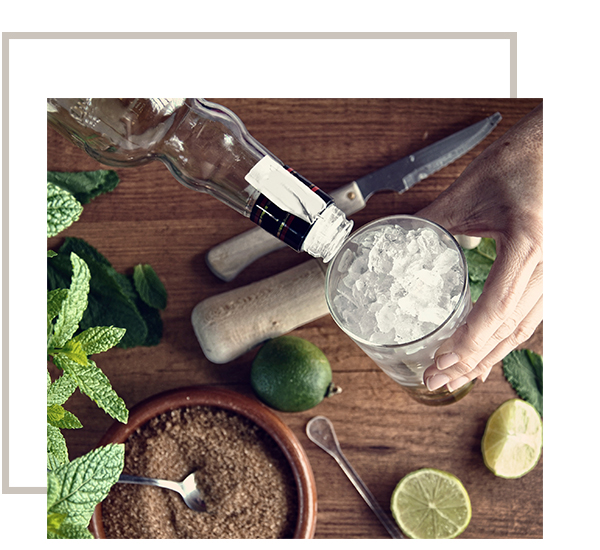 ---
Our Process
Combining Unforgettable Adventure with Tasteful Experience
At Virgin Islands Craft Distillers, we are dedicated to distilling high quality products crafted with great attention to detail and authenticity. We are one of few local small batch distilleries creating fine spirits in the Virgin Islands.
From the local bush tea botanicals in our gin to the sugar cane in our rum, we hand pick the finest ingredients and blend them to taste as beautiful as the island. Close your eyes, taste the spirits, and discover our island.
Alexander's Bella Blu
Bar/Restaurant
bellabludining.com
Bernie's Bar and Grill
Bar/Restaurant
Blue Orchid
Bar/Restaurant
blueorchidvi.com
Brix Wine Bar & Bistro
Bar/Restaurant
Enkai Sushi Bar
Bar/Restaurant
Gourmet Gallery – Havensight
Retail
Lanai at Limetree Beach
Bar/Restaurant
Lime Garden Lounge & Restaurant
Bar/Restaurant
Marriott Frenchman's Reef & Morning Star
Bar/Restaurant and Retail
www.marriott.com
Molly Malone's
Bar/Restaurant
Oceana Restaurant & Wine Bar
Bar/Restaurant
oceanavi.com
Pesce Italian
Bar/Restaurant
pescevi.com
Pie Whole
Bar/Restaurant
piewholepizza.com
Raw Sushi & Saki Bar
Bar/Restaurant
rawvi.com
Salt & Vinegar
Bar/Restaurant
The Cup & Cork
Retail
cupandcork.com
The Smoking Rooster
Bar/Restaurant
thesmokingrooster.com
The Tap & Still Havensight
Bar/Restaurant
The Tap & Still Redhook
Bar/Restaurant
Winner's Circle
Bar/Restaurant